Insight - Stakeholders
Partners and Customers
---
We provide an insight into all types of stakeholder - Brokers, Partners, Governors and B2B and B2C customers. Supporting commercial enterprises and organisations in local and central government, charity and not for profit.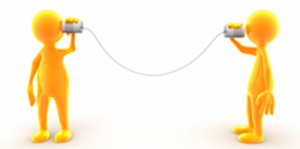 We help organisations listen to their stakeholders mid-project, post-project, post-interaction, post-engagement, annually.
Engaging qualitatively and quantitatively, through on-line, telephone, face to face or postal, our projects present a positive message of care and commitment to your stakeholders and customers.
Research outputs provide management with qualitative feedback and objective metrics. Response data can feed manually or automatically into your organisational score-card or management systems.
Broker/Partner feedback - An annual survey to understand the satisfaction and sentiment of your brokers and channel-partners. Gather collaborative feedback and provide content for marketing.
Stakeholder insight - Gathering a mix of structured qualitative commentary and hard metrics to provide an insight into the satisfaction of Funders, Governors, Stakeholders and Project Partners. Can be undertaken using on-line, interview and telephone as required.
Continuous feedback survey - A continuously running survey engaging with your customers after they have had a significant interaction with your organisation. Post-sale, post-claim, post-complaint - the system provides the ability to monitor customer satisfaction, and trends in brand loyalty and net promotor score, on an on-going basis. It allows management to quickly identify operational issues and to understand what is working and what isn't.
Post-engagement satisfaction - At the end of each project the your business simply sends an individual e-mail to their customer. Management can monitor client satisfaction at any time using the on-line reporting portal
Customer Feedback Survey - our team conduct a number of these and have recently completed a survey of retailers, channel-partners and distributors throughout the EMEA region for a global footwear manufacturer. This required multi-lingual surveys using dynamic questionnaires able to react to differing categories of customer. The survey also utilised telephone interviews for specific segments.
During and after the survey your operational managers will be provided with an on-line reporting portal that allows you to view the progress of the survey on demand and in real-time. The reporting portal also allows the downloading of the response data.
Some customers prefer us to undertake the analysis of the response data and others are happy to do this themselves. For some customers we provide a full analysis and action-plan.
Our team is multi-disciplinary and our survey consultant is a leading academic in the field of occupational psychology. We have a reliable and transparent survey project management methodology which delivers reliable and high-quality results every time. Our survey environment is highly secure and is certified to ISO 27001:2013.
We are happy to discuss requirements and provide on-line demonstrations.
Please e-mail to hello@wesurvey.co.uk or call on (+44) 01273 931 748.
---